After waiting for enough time, Whatsapp finally rolled out a separate app "WhatsApp Business" that is developed for small businesses enabling them to connect with their customers at ease.
This app includes core features through which business can list their profiles having their email address, business description, store addresses along with their listed website and smart messaging tools.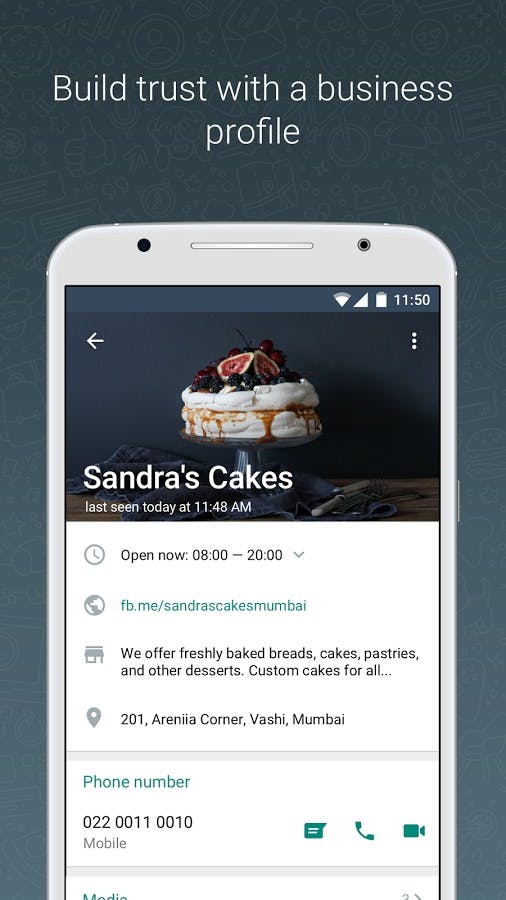 This new app will facilitate them to send greetings, instant replies with a proper indication of stats like how many messages are sent, delivered and read.
WhatsApp notified that through this app people will have knowledge about the accounts which are listed as Business Accounts.
After some passage of time, these accounts will turn as "Confirmed Accounts" through the verification of registered phone number. It is worth to mention that persons can use business number and a personal number on the same device. Further, WhatsApp Business app is also compatible with whatsapp web version for ease of users.
WhatsApp clearly stated that other users can use the standard app like always and have access to all the features like blocking of numbers and privacy controls.
This newly launched app is currently available in few regions like Indonesia, Italy, Mexico, the UK, and the US with a plan to launch globally in coming weeks. It is available free for android users which can be downloaded from here. However, there is no update regarding release of iOS app version yet.