The penetration of social media is going wildly across the globe and paving ways in every niche of life.
The United Arab Emirates is not far behind in the race as it carries greater coverage of social media statistics in all aspects.
We are sharing the Infographic on UAE social media statistics 2018 for the most active social media platforms. Whatsapp, FB messenger and Skype are carrying the top ranks among the list of most used messaging services whereas Facebook, YouTube and Instagram are holding the evident traffic reflecting the remarkable usage percentages of 82%, 79% and 53% respectively. Moreover, other prominent and active social media platforms making a good place on the list are Twitter, LinkedIn, Google+ and Pinterest.
Read the latest UAE social media statistics for 2019: www.themedialab.me/uae-social-media-statistics-2019/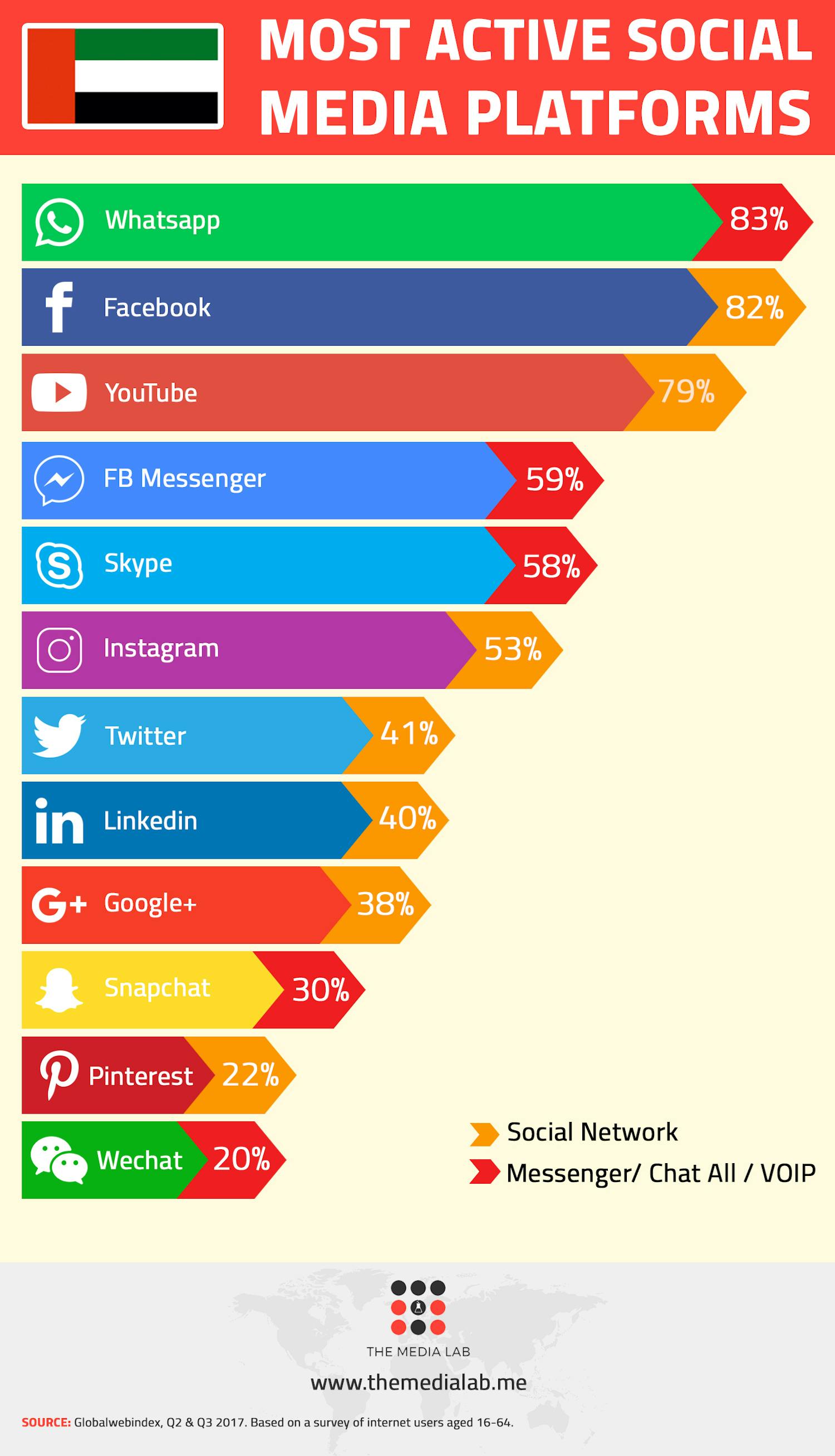 Facebook usage analysis in UAE
The giant social networking site Facebook is on the top possessing 10 million monthly users on the respective platform (this number is surpassing the total number of the UAE population might be due to the number of tourists counted in this data). Mobile users are accessing it widely and thus it constitutes the 87% of the Facebook users across the UAE region which prefers to use this platform even on the go. Throughout the UAE, Facebook is greatly explored by males as the percentage shown here is quite huge too as compared to females.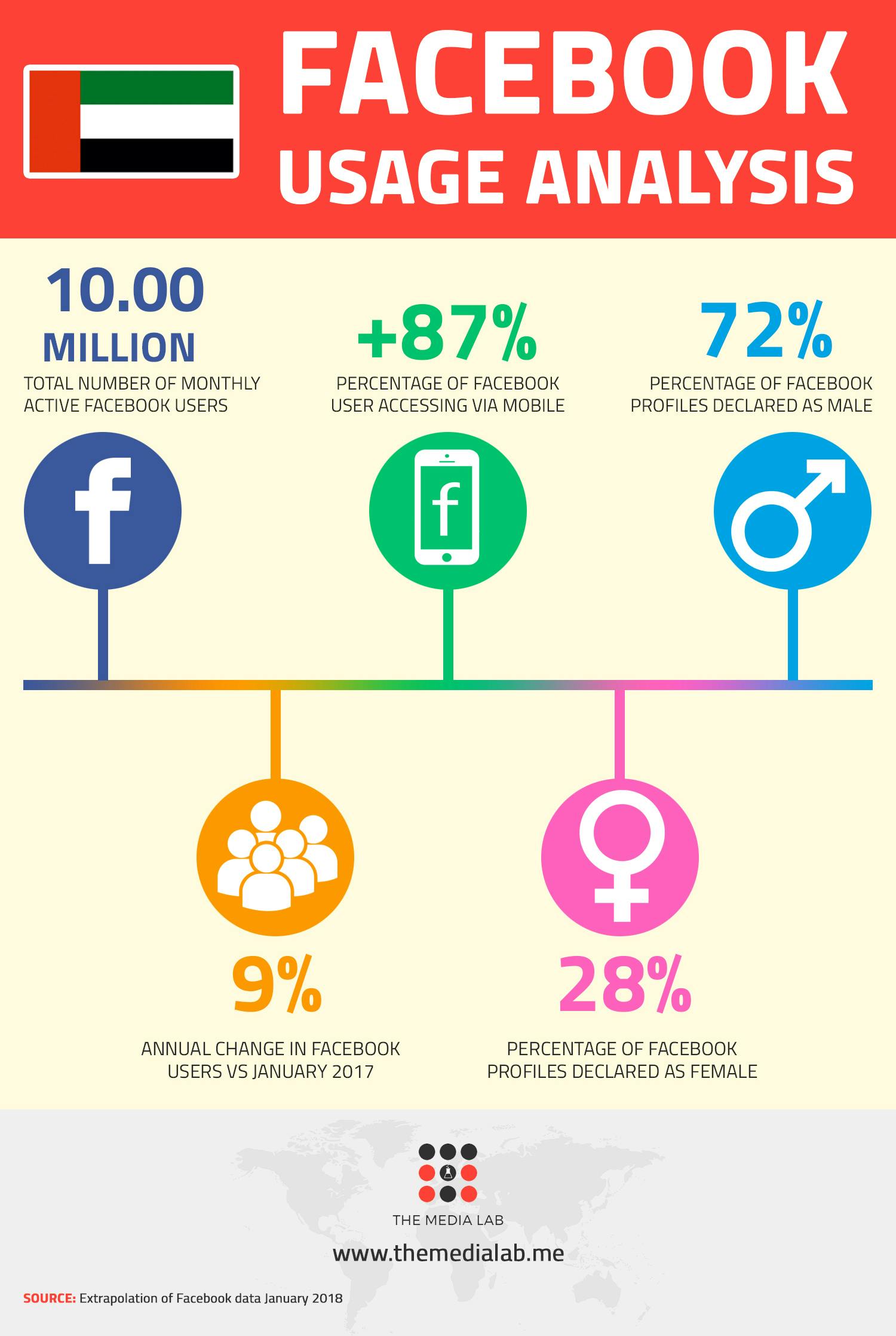 Instagram usage analysis in UAE
Concerning to third largest and active social media platform as per the stats, Instagram is holding the monthly population of over 3.30 million people which comprises of 62% male and 38% of female users across the UAE region. This Instagram usage analysis shows the 35% of the total population as being active on this platform verily.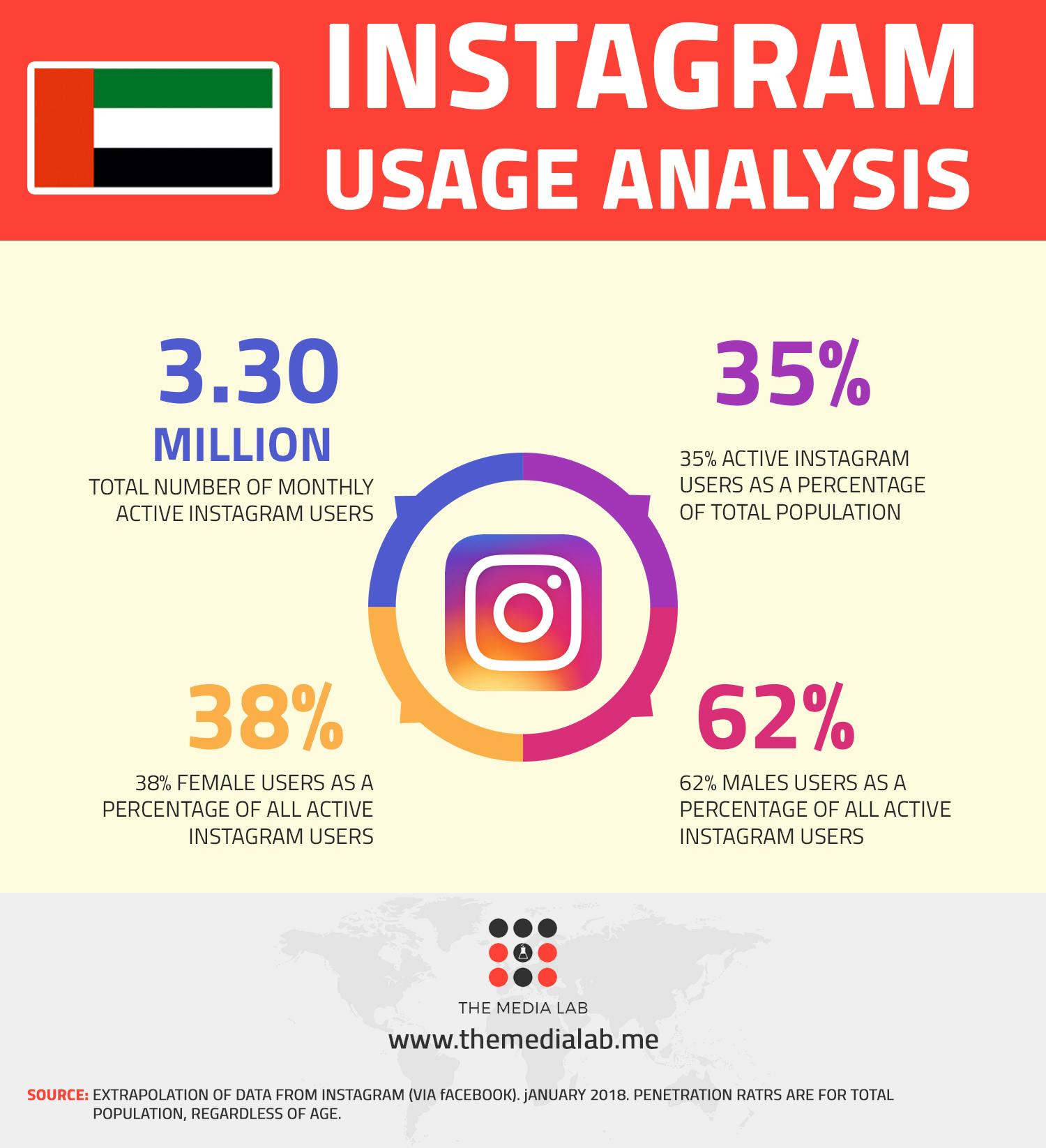 Source: We are Social stats
If you are looking to have your presence online through social media, then our team of expert social media specialist will help you to achieve your goals. SImlarly, you can also get in touch if you need to take your business online through making a beautiful website. Being one of the leading website design agency in Dubai we will help you to achieve your goals. Get in touch and let's formulate a digital strategy.