These days most of all businesses are getting indulged in having responsive website design and mobile apps to promote their products or services.
Both are the mediums used widely in today's technological interventions that enable users to be self adapted in any device.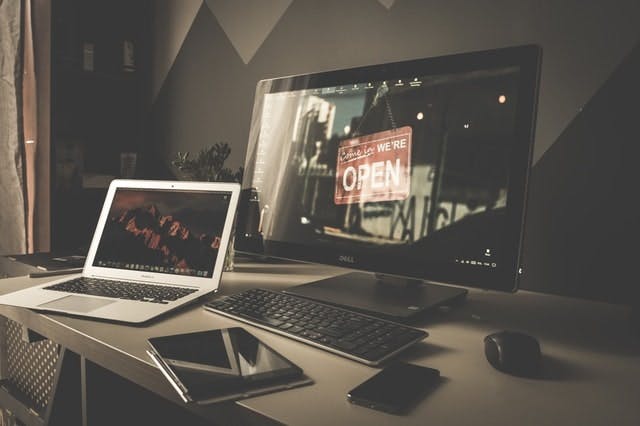 Mobile App or Responsive Web?
Different businesses behold different needs when it comes to penetrate in the market. Thus, there are several differences between the responsive website design and the mobile apps.
Responsive websites are basically designed for enhanced experience either on desktop or mobile.
These responsive webs are often embedded with different URLs for feasible viewing on desktop and mobile. So having a responsive web is a real sanction for business to move ahead in the industry with leaps and bounds.
On the other side, Mobile apps are the specific applications designed with customization for each of the operating systems indicating the novel designs and the code bases. In today's technological meddling world, native apps are getting so popular for countless sites intended to give users a remarkable experience.
Pros of the Responsive Website Designs
It is not new that responsive websites are being created for different business circles but it seems quite less fashionable when hype of mobile apps is being considered. So how responsive webs are catering the benefits with two of the critical areas.
Time savior
Designing mobile application requires more time than launching a responsive website. To remain at the competitive edge, adapting the responsive web style is the least a developer can design.
Cost Cutting: When it comes to costing of both options, responsive web design is inexpensive than mobile applications designed from the scratch.
The Cons Involve in Responsive Website Designs
As it is time savior and also do the efficient cost cutting for companies but when it comes to match up with today's business climate, these responsive webs are not so fast or greatly functional as compared to native mobile apps.
However, it requires more time to navigate to a responsive site via browser of the smartpohone as opposed to the convenience of the mobile app.
The Pros of Mobile Apps
Definitely, mobile apps require longer time to be developed and are an expensive option but there are different advantages featured by these apps stated below.
Enhanced Functionality
These apps cater the superior functionality experience as compare to responsive web. It can easily be integrated with different features as well as tools of a particular device and supports diverse functions that are merely not feasible with the web oriented HTML5.
Good Speed
Thoroughly, these mobile apps are customized and built with efficiency keeping the speed and functionality aspect in mind. Apps usually have faster loading than responsive webs as they are not cluttered with needless elements of the site. This, it caters to present the fine user experience in real time.
Improved Brand Recognition
Native apps do great work in creating brand awareness as well as marketing. Through these apps, the products can be put at the front of the users' mobile screens and the codes used in creation of apps facilitate the businesses to have the information back at their hands to analyze consumers' behavior that could lead to better development decision in future.
The Cons of Mobile Apps
As per the business requirements, development and designing needs for mobile apps could be different and would require different set of skills by the team as well as tools. If it is designed with perfection then the business gets to another level of accomplishment and if it is done poorly then these apps can proved to be a backfire for the company. Consumers believe what they see and shoddy designed apps will leave them in hail, and they will form a perception of the amateur company.
Summing up in few words, several businesses pay bundles of dollars for developing native apps requiring more time than mobile websites. Thus, investing more time and money is a real drawback with apps.
Final thoughts
Though, the question should be which option is best for your business?
Most of the businesses today need mobile optimized websites that perform really well to promote themselves. And it is not necessary to have native apps to have a triumphant business stature. If there is an issue of cost, hailing in between the development side then mobile friendly web pages with different mobile benefits are the good option to go up with. In this way, problem of financial investment concerning to app development could be avoided.
On the other side, don not underestimate the power of customized mobile apps for the brand awareness and the creation of enhanced user experience. So need is to first determine the budget and goal in the long run of business terms and analyze if this investment spent in mobile app development will pay off or not.